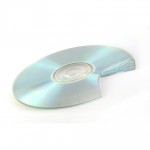 A regular speaker at data protection and privacy events, Peppe Santoro has many years' experience in this sometimes delicate area of the law. Increasingly clients are handling greater amounts of sensitive information and failures to handle such data appropriately can lead to serious reputational damage or worse.  In a global context, structuring websites so as to comply with the rules on the collection of personal data requires a sound commercial application of the relevant legal principles.
Addressing the risks involved requires not only an understanding of the legal framework applicable to data protection in Ireland but also the commercial and technical imperatives and Venture Legal Services is well placed to bring its experience to bear in this area.
Indicative engagements include:
advising an international hotline services company on data protection matters;
advising a publicly-funded organisation following an allegation of improper data handling;
conducting legally-privileged data protection audits for a number of clients;
counselling a number of technology companies on their data management and retention obligations; and
assisting an Irish bank in responding to requests for access to data under the Data Protection Acts.