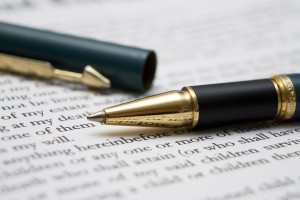 Central to the practice of the firm, advising clients on contractual relationships is at the heart of what we do. First we set about understanding the client's objectives in any given situation (including the available time and budget) and then we seek to identify the context in which the client is operating and the client's appetite for risk. Having established that basic information, we either prepare a draft contract or review and amend what has been put to the client to progress the contractual negotiation safeguarding the client's interests at all times.
It is a fundamental part of the firm's ethos that clients should understand fully the terms of the contracts they enter into so that they maintain full ownership of the contractual relationship. As a result we are always happy to take time out to discuss the particular implications of a contractual provision and the possible alternatives that may exist.
The types of business contracts on which we are called to advise are many and varied and include:
agency and distribution agreements in a variety of industries;
primary and secondary outsourcing agreements;
contracts and agreements which are subject to EU or other public procurement rules;
licensing and exploitation contracts in relation to copyright, trade marks and other intellectual property rights;
contracts relating to the sale and purchase of goods or services; and
development contracts for various projects.