Gina Traynor qualified as a solicitor in 1999. A graduate of University College Dublin she previously trained and worked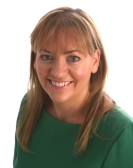 in the Commercial Department one of Ireland's largest law firms. She joined Venture Legal Services as a consultant in 2012.
Gina has worked on many mergers, acquisitions and disposals both domestic and international and has also worked on a wide variety of commercial transactions.  She also worked as part of the media law team in her previous firm, which advised a number of film/television financiers and producers.
She has extensive project management expertise and her practice frequently involves bringing to bear a combination of legal and project management skills. Gina excels in bringing multi-party projects to completion on time and on budget.
Gina has particular expertise in employment law, having successfully completed a Diploma in Employment Law. She advises employers and employees on matters ranging from unfair dismissal, performance management, sick leave, working time, redundancy and constructive dismissal. Her client base includes both public and private sector organisations. She also assists employers in securing their compliance obligations by implementing effective and commercially appropriate terms and conditions of employment and ancillary documents such as staff handbooks and disciplinary and other policies.
Representative engagements in which Gina has had a key role include:
advising on the sale of several notable Irish media assets (including radio stations and local newspapers),
advising a public sector body in relation to managing a long term sick leave situation so as to avoid liability for unfair dismissal,
assisting a leading Irish magazine publisher in updating and improving their contracts of employment for senior executives,
advising an Irish plc on corporate matters in connection with AGMs, EGMs, share issuance and share buyback,
assisting a variety of Irish companies to secure timely compliance of their filing and other obligations in connection with various corporate transactions, and
advising Irish professional services partnerships on strategic divestments, demergers and business sales.