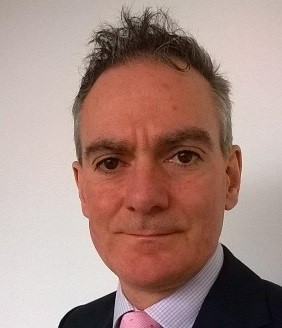 Kevin McNulty has 20 years experience as a commercial lawyer in Ireland. Kevin spent his early years in practice in the commercial department of one of Ireland's largest law firms, and subsequently spent a decade as partner with a smaller boutique banking and corporate law practice. He migrated to industry and spent 4 years as the Group General Counsel, managing the legal department in an international telecommunications and fibre optic business, with operations in 9 countries. Following the successful conclusion of a period of intense in-house M&A activity in 2017, Kevin returned to private practice and joined with Peppe Santoro in Venture Legal.
Kevin's core skills are in M&A, both buyer and seller side, providing focussed and knowledgeable due diligence work, and an overwhelming drive and commitment to get the deal done. He also works advising companies and their shareholders on external funding models and guiding them through the negotiations and documentation.
He also has extensive knowledge and experience in data protection & GDPR, negotiating commercial contracts, in dispute resolution, and advising business owners and directors on shareholder's agreements, corporate structures and M&A preparedness.
Kevin has specialist experience in the telecommunications and technology industries, with a detailed knowledge of the underlying contracts and regulations, an understanding of software development and licensing structures, and cloud based applications like SaaS, PaaS and IaaS, and associated storage and storage and security products and structures. Kevin has also advised on Data Centre developments and sales.
Sample transactions in which Kevin has been involved include:
Leading a complex multi-jurisdictional group refinancing and reorganisation, streamlining 42 legal entities in 9 jurisdictions, moving assets, shareholdings, employees, customer and supplier contracts, unwinding legacy transfer pricing structures, and liquidating redundant subsidiaries
Advising on a merger between an Irish domiciled consulting company and a Bermuda domiciled software development group, with operations in the UK, US, Latvia, Ukraine, Russia and Germany.
Acted for Viatel in leading the $100m sale of its European fibre infrastructure to Zayo group;
Acted for Dataplex Datacentres in the sale of its Dublin 15 Data Centre for EUR €66m to a Singapore based operator, Keppel
Advised Digiweb Group on disposals of: (i) the Digiweb Hosting business, (ii) additional Viatel duct and fibre infrastructure assets, and (iii) the Belgian retail telecoms business, all by asset transfers; and acquisitions of (i) Smart Telecom (out of examinership), (ii) the Irish and Belgian businesses of TalkTalk, (iii) the Novara hosting business, (iv) Internet Ireland business, (v) the satellite business of Three Ireland, and (vi) the Belgian retail assets of Mondial telecom.