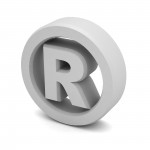 Using experience built up over 14 years, Venture Legal Services counsels clients in relation to the full range of intellectual property (IP) matters, from copyright to trade marks and from semiconductor topographies to patents. This experience includes both contentious and non-contentious matters, with a particular emphasis on the non-contentious side.
Peppe Santoro is a registered trade mark agent in Ireland and is also registered to appear in trade mark matters before the Office for Harmonization in the Internal Market, which regulates European Community Trade Marks. Peppe has experience of filing and prosecuting marks in Ireland, throughout the EU and further afield.
Recent engagements include:
global trade mark applications and prosecution for a variety of Irish companies;
defending allegations of IP rights infringement against a local company;
prosecuting several cases of copyright infringement for an international owner of image copyrights;
advising on the licensing and exploitation of IP rights in Europe, Russia, China, South Africa and USA;
advising on the acquisition and disposal of various portfolios of IP rights.