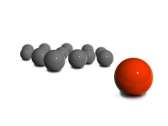 Designed from the ground up to offer business-friendly legal services to corporate clients using the latest available technology, Venture Legal Services operates from offices in the heart of Dublin's commercial and financial district adjacent to the National Convention Centre, International Financial Services Centre (IFSC) and the Dublin offices of globally significant organisations such as State Street, Facebook, Google and PricewaterhouseCoopers. The firm is regulated and fully insured in line with applicable guidelines.
Venture Legal Services operates in a paper-less environment from which both the firm and its clients benefit in terms of increased efficiency and consequent cost savings. However, the firm remains happy to communicate with all clients in the way that is most appropriate to their needs.
The firm makes use of industry-leading know-how and knowledge management tools to stay at the leading edge of commercial practice. We partner effectively and efficiently with other professional services providers to deliver, where necessary, an integrated professional solution to clients.
The firm's clients include large multinationals, small to medium enterprises (SMEs), high-growth companies, industry associations, entrepreneurs and business owners. In addition the firm provides services to other professional services firms (accountants, lawyers and others) both in Ireland and internationally.The firm contributes regularly to leading periodicals and online legal news services. The firm also aims to share its basic know-how freely with clients and others through this website and through other online media.
The firm adopts a pragmatic and problem-solving approach to all engagements. We never lose sight of the fact that our clients are in business to do great business and, as legal counsel, we exist to support, guide and resolve difficulties as they arise.
The firm seeks to develop and build long-term mutually beneficial and profitable relationships with all its clients. Feel free to call or email to set up a no-obligation conversation to discuss your legal requirements.