Peppe Santoro worked for over 14 years in two of Ireland's largest commercial law firms. In 2011 he launched Venture Legal Services to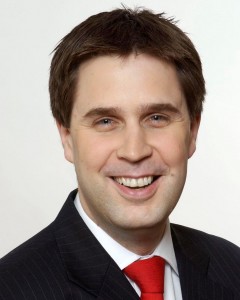 serve the needs of corporate and individual clients in innovative and diverse ways.
With nearly 15 years of professional experience Peppe Santoro, principal of Venture Legal Services, has extensive industry experience in the following areas: information technology and internet, education, transport and aviation, venture capital, energy, financial services and professional services. Venture Legal Services provides specialist advice in relation to the following areas of legal expertise: corporate/commercial, dispute resolution, intellectual property, employment, privacy and data protection, competition/anti-trust, debt collection and taxation.
Peppe has a track record of partnering successfully with lawyers and other service providers to deliver solutions to complex client problems. The firm actively promotes long term strategic alliances and project-based collaborations with solicitors' firms and other professionals.
Recent transactions in which Peppe has been involved include:
advising an international telecommunications group on a merger by absorption between two of their Irish subsidiaries,
Advising on a merger between an Irish domiciled consulting company and a Bermuda domiciled software development group, with operations in the UK, US, Latvia, Ukraine, Russia and Germany,
representing a multi-national provider of education services in trade mark infringement matters,
contract negotiations and partnership dissolution issues,
advising an Irish headquartered multinational company on cyber-squatting and in relation to dispute resolution proceedings under the WIPO uniform dispute resolution procedure (UDRP),
advising several high-growth companies at various different stages of the funding lifecycle (raising seed funding, venture capital and engaging in corporate acquisitions and restructuring), and
advising in relation to cross-border mergers for several subsidiaries of a FT 500 telecommunications company.
Peppe's experience has been recognised by some of the world's leading journals. Chambers & Partners have commented, in relation to his corporate expertise, that "he never raises an issue without offering a solution" and also that he "he combines technical expertise with pragmatism". Legal 500 have commended "his ability to understand the issues" in relation to intellectual property matters.