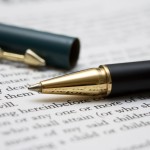 Venture Legal Services offers practical assistance to clients in the negotiation and structuring of commercial relationships of all sorts, ranging from R&D agreements to international sale of goods and licensing of software and from secured lending to leasing structures.
We work to identify the critical issues of all parties to any given contractual negotiation and assist clients of the firm to achieve their most important goals in the context of the parties' positions and and in line with market terms.
The firm's approach requires confidence in how we advise our clients and an understanding of the industries in which they operate. We demonstrate that confidence in everything we do and take the time to obtain an understanding of all our clients' businesses.
Some engagements on which the firm's principal has been recently retained include:
the procurement of critical technology infrastructure by an Irish Government entity;
transfer of services arrangements at Dublin airport between various services providers;
outsourcing arrangements in a number of different industry sectors; and
development of a global licensing structure for an Irish funding arrangements in relation to a 50:50 joint venture between Irish and UK investors.